Published as a series of episodes that build into three volumes looking at a young girl called Riley as she heads for university looking for meaning in her life.
Veronica Close inherits a nightclub and comes to realise that all is not as it seems.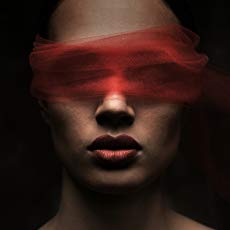 Kristiene Gray (1982 – ) was born in Cheltenham on New Years Day. She attended high class schools and a finishing college.  On leaving her life drifted as she tried to escape her upbringing. Some years later, she found the emotional attachment she was after and a successful career followed in digital media sales, where she ended up employing someone (now very high profile) who became the significant influence in her life. Traumatised by family tragedy and under increasing pressure at work, she decided to completely de-stress her life. This led to her dropping her career to write for pleasure leading to two trilogies to be published in 2012-2013 based on her personal experiences, but set within the confines of a coherent story. The first, "The Life of Riley" published as a series of episodes that build into three volumes. Because of the public profile of the major influence in her life, she keeps her private details very private.
Sed ut perspiciatis unde omnis iste natus error sit voluptatem accusantium